<! Bread Crumbs -->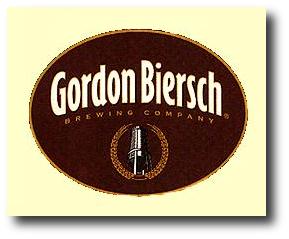 Gordon Biersch Brewing Company
I can remember when Gordon Biersch originated in Palo Alto, CA as a brewpub back around 1985. They then opened up another spot on the Embarcadero, which I've frequented, and now have over a dozen locations throughout the Western US (including Hawaii). They now also bottle their brews.
Märzen
This beer has a fine, hoppy smell. Malt is also present.
The beer is very clear, and has a very fine and medium amber color. The head dissipated very quickly. The malts and hops are perfectly balanced to produce a combined, nutty flavor. The ale is slightly on the bitter side so hop lovers will be quite satisfied.
The body is satisfactory.
This is a fine, medium-bodied beer to drink on a nice, warm day. Judges score an Excellent 43.
| Category | Points |
| --- | --- |
| Bouquet/Aroma | 9 |
| Malt | 3 |
| Hops | 3 |
| Other Fermentation Characteristics | 3 |
| Appearance | 5 |
| Color | 2 |
| Clarity | 2 |
| Head Retention | 1 |
| Flavor | 18 |
| Malt | 3 |
| Hops | 3 |
| Conditioning | 2 |
| Aftertaste | 2 |
| Balance | 4 |
| Other Flavor Characteristics | 4 |
| Body | 4 |
| Drinkability and Overall Impression | 7 |
| Total | 43 |
---