<! Bread Crumbs -->
Getting Acquainted with
Motivation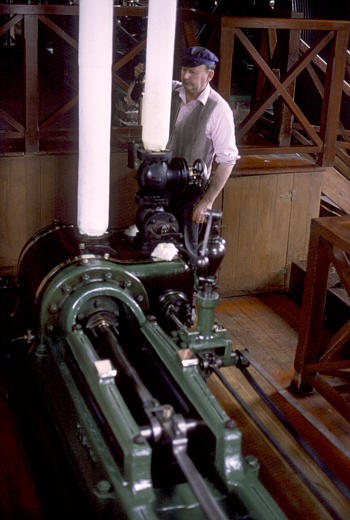 Debian is the the best GNU/Linux distribution around, for many reasons:
Getting Debian
See Chapter 2 - Getting and installing Debian GNU/Linux, in the Debian GNU/Linux FAQ.
In particular I recommend the network install.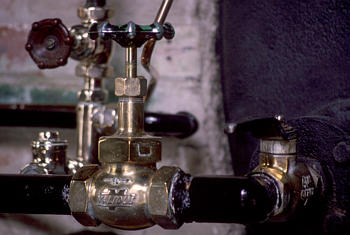 Before installing Debian, skim the Release Notes for Debian GNU/Linux and the Installing Debian GNU/Linux document.
Do not be put off by the size of these documents. Debian's installation process is extremely flexible and this flexibility comes at a price. However, the simplicity of other installations can usually be emulated by accepting the default all along the way. In other words, you should be able to peck the Enter key like a chicken and come up with a running system.
Getting Started
Debian is well documented. There is Users' Documentation and for a more in-depth look, a Debian Developers' Corner.
You might also be interested in the Debian Documentation Project which is an index to all of documentation which gives development status and alternate formats for each document.
There is a lot of documentation up there, so I'd recommend that you start with the following:
The debian-user mailing list is a wonderful reference. You have to be a member to post. The traffic is very heavy so you will want to read it as a digest or use a filter to put the mail in its own folder. You can also search the archives for answers to your questions.
I would also suggest that you subscribe to debian-news. This is a weekly newsletter and is consistently interesting. It also highlights packages that have been added to Debian that week.
How do I find packages? I use the search function on the Debian web site. These searches are also available as Firefox search plugins. I typically search across all distributions since that gives you a nice idea of how active a package is. The contents search is helpful if you know the name of the program or file, but not the name of the package.
When you install a package, you might ask yourself, now what? Fortunately, Debian is mostly well-documented and consistent in its layout (mentioned above). The first thing I do is read /usr/share/doc/package/README.Debian. I might also skim other files in /usr/share/doc/package that look interesting. In particular, the file copyright contains the URL to the source of the program in case I need even more documentation. Note that there might be a package-doc package that contains the documentation found on the web site. I then skim the man pages for the programs and files in the package. Next, I check out its configuration in /etc/package and /etc/default/package if these exist. If it is a service, it will be stopped, started, and restarted with /etc/init.d/package.
New to Linux?
There is a massive encyclopedia of Debian GNU/Linux and its components and packages in Debian GNU/Linux Desktop Survival Guide.
Comparing Debian to Red Hat
The following is a short list of my impressions after installing Red Hat a couple of times (~1996), and doing some irregular maintenance (~2002). If you think my information is out of date, or it appears that I missed something, I encourage you to contact me.
Red Hat is even easier than Windows to install. Debian is harder to install: it asks a lot of questions, which some people will like. Most of the time you can accept the default with a return, so it's actually more tedious than hard.
Red Hat is corporate, so sometimes releases are based upon marketing rather than reality. From this point of view, Debian is more stable since they release no software before its time.
Security bugs, once they are discovered, are fixed quickly in Debian and an update generally appears that day or the next. It takes a moment with aptitude to update the package (aptitude update; aptitutde upgrade). This reduces the amount of time that your system is vulnerable.
Debian is more likely to have the package you want since it has almost 18,733 packages in its stable distribution and over 25,000 in its unstable distribution.
Debian seems to be more true to the FHS (Filesystem Hierarchy Standard) and files seem to be laid out in a more organized fashion.
Debian is a lot easier to update than Red Hat (thanks to aptitude).
You can tweak the source and still install the package with the packaging system. I don't know if you can do that with Red Hat or not.
Debian support is phenomenal through the mailing lists. Can Red Hat's support be any better?
For additional information on all Linux distributions, please see DistroWatch.com.
---